Grand Mill Funding Payroll Services
Small Business Payroll
Looking for simple payroll software for your small business?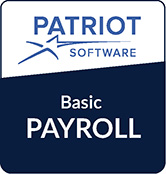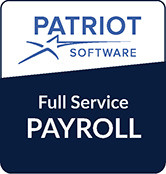 We recommend either of these easy tools to get you started.
Basic Payroll
Run payroll in 3 simple steps.
You enter your work hours online
You deposit and file your payroll taxes yourself
Free employee portal
Free setup and support
Free direct deposit
Free 30-day trial
Unlimited number of payroll runs
Learn More
Full Service Payroll
You enter the hours, Patriot does the rest.
You enter employees work hours online
Patriot verifies your payroll taxes are withheld and deposited
Patriot files your federal, state, and local payroll tax returns
Free employee portal
Free setup and support
Free direct deposit
Free 30-day trial
Unlimited number of payroll runs
Learn More